of Bibles, books & letters...​
Last week I found a few links to post but when Friday came I was busy with other things and forgot about them. Well, better late than never:

---

Saturday was the last day of our library's book sale so my daughter and I went to see what was left, if anything was left. We came home with a shopping bag full of books for only $2.00! We made sure to get some for reading (a few I'll send to my sister for her elementary school classroom) and I made sure to pick some to use for making envelopes and mail art. They even had old maps so I threw in a few of them for good measure.

---

For my daughter's last day of freedom before school started today, we drove into the city to go shopping at Japan Town and planned to attend the August meeting of the San Francisco Correspondence Co-op. At Japan Town, I was bummed to find that Ichi Ban Kan no longer carries retractable Pilot FrixIon pens but we did find some other good things including Zebra's new shaker pencil with twist-up eraser, a couple manga books for daughter & even some more unique things to mail.
From J-town we drove over to the library where SFCC's meeting was being held but after driving around the block several times without finding any open parking spaces, we gave up and headed for home. Since we were ahead of schedule, we stopped at Barnes and Noble on the way (Borders was so much closer - we really miss it) and since there's a PaperSource in the same shopping center I "had" to go check it out. This one just might be a little larger than the PaperSource store we used to shop at near my in-laws' house. I was happy to see that they're starting to stock washi tape. Now that I know where it is I'll "have" to stop there occasionally on trips to and from the city.

After dinner, I spent most of the evening making envelopes. Now to start writing letters so I can send them on their way. :-)


---

---
Powered by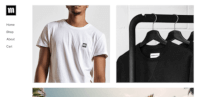 Create your own unique website with customizable templates.