of Bibles, books & letters...​
One mail day down, 22 to go. Today I mailed out three packages (the consolation prizes for my giveaway) and two postcards. Now I need to sit down and write some real letters to send out tomorrow. I think it will be fun to track my LetterMo mail but I'm not exactly sure how best to go about it. This is going to be a learning process so I'll probably change it from day to day until I find a format I'm happy with.

A few weeks ago I shared in my Friday links about Randy Osborne who has a project writing a letter everyday through 2013. He also posted in the comments section (thanks for stopping by Randy) so I thought I'd simply copy and paste it here for anyone who would like to sign up to get a letter from him:



---

During 2013, I'm sending one handwritten letter per day to anyone who asks. Each recipient gets an original, somewhat newsy, most likely meandering but sincere letter, such as he or she might once upon a time have gotten from a person who was not a stranger. People miss handwritten letters.

In less than three weeks – thank you, Internet – the Letter A Day project has reached 28 states in the U.S., plus Canada, Denmark, Australia, Finland, Ireland, the United Kingdom, India, Germany, Malaysia and South Africa. Requests are still tumbling in from territories all over, but there's room for more. If I get more than 365 requests, I'll just keep going.

If you, or your readers, want one, go here to my homepage (www.randyosborne.com, where I am not selling anything, just trying to keep all the requests organized), scroll to the bottom, and click "email me." Send your postal details. That's it. :)

There's also a Facebook page, public to Facebook members, where you can watch the project:

https://www.facebook.com/narrative.urge

Thanks, and onward with handwriting. :)

Powered by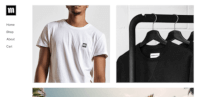 Create your own unique website with customizable templates.