of Bibles, books & letters...​
Mail related:

***************************************

Valentine's Postmarks If you send Valentine's Day cards and would like to get special Valentine's Day postmarks for them, you can do so by sending them (addressed and with appropriate postage) in a larger envelope or box to post offices in cities with "Valentine's" related names. Make sure you get them to the city of your choice about two weeks before the holiday to ensure they'll be re-mailed and delivered on time. And since most postmarks are in red, don't make the same mistake I did one year by sending Valentine's Day cards in red envelopes! The ones I sent to my hubby and daughter didn't show very well. ;( Send them to: Postmaster Valentinve Remailing City, State ZIPYou can find an extensive list of city names and zip codes here but these are a few of the more common ones:

Loveland, CO 80538
Valentine, TX 79854
Loving, NM 88256
Valentine, NE 69201
Bliss, NY 14024



Powered by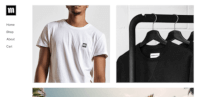 Create your own unique website with customizable templates.