of Bibles, books & letters...​
In past years it seems to me that

National (or Universal) Letter Writing

week coincided with

National Handwriting Day

, but this year they're a couple of weeks apart.

National Handwriting Day

is always on January 23 because that was John Hancock's birthday and National Letter Writing week is the second week of January.

This site (which even includes a "how to write a letter video)

claims that it's January 8-14 but this

teacher's site

says it's January 7-12. But it's basically the second week of January. Of course, it seems there are several letter writing days/weeks throughout the year, which is fine by me. Letters are such a wonderful way to connect with others, from family members and friends to complete strangers who can become good pen pal friends. And letters can

help keep memories alive

. The Chinese proverb it true, the faintest ink really is more powerful than the strongest memory!

Another site promoting letter writing is

The Month of Letters

, hosted by Mary Robinette Kowal, where participants commit to writing and mailing at least one letter, note, or postcard every day that the post office is open for business during the month of February. This year that means mailing 23 items. Being that I like mail, I thought it would be fun to do something to celebrate all three letter/hand-writing events and do my part to help promote snail mail. So...I decided to host a giveaway.

But what to give away?

Well, I'm not really sure how I ended up with two copies of

Just Write: The Art of Personal Correspondence

by Molly O'Shaughnessy but I did. I suspect it was probably several years ago, when I had a job where I was working 60+ hours a week. Back then I was way too exhausted to do much pleasure reading so I probably bought, started, & forgot it (after all, I've loved all things letter related since I was a kid but when I was working those kinds of hours I didn't have much time for reading about or writing letters either), then bought another copy when I had more time to read. Recently I found my extra, long-forgotten copy while doing some sorting and cleaning. Since I definitely don't need two copies of the same book, I've decided to hold a giveaway for my second copy.

If you'd like a chance to win

Just Write

, here are the details:

Fill out and submit the form below.
This contest ends at midnight PST (aka California time) on January 26, 2013.
The winner will be picked by Random Number generator and I'll announce the winner on January 27. That way I can hopefully have it in the mail and on its way to the winner before February. If the winner's address isn't included on the form then he/she will have one week to respond to my email with their mailing address. If I haven't heard back by then, I'll have to chose another winner.)

Giveaway over, winner (& runners up) picked, and goodies mailed. Thanks to all who entered.

---
Powered by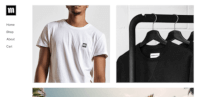 Create your own unique website with customizable templates.