of Bibles, books & letters...​
So, next month we're reading A Tree Grows in Brooklyn by Betty Smith for book club and since we (or rather I) volunteered to lead the discussion, I wanted a copy of our own so that I could mark it up. But with money tight, especially at Christmas time, I couldn't really afford to shell out $14+ for a trade paperback and even $7.99 for the Kinkdle version seems ridiculous. As my Gram used to say: "I'm too Scotch to pay that much money for _____." So I started calling around to the used bookstores in the county, checked Goodwill, etc. All to no avail, no one had any copies. Until today that is when I dropped some library books off and stepped into the Friends of the Library bookstore in the off chance that they might have gotten a copy in. And did I ever get lucky! They had just put a copy out on the shelf a few minutes before I got there. And check out that price - only $1.50! I was also able to find a copy of The Book Thief, the club's February selection, at one of the local used bookstores but their price ($6.50) wasn't quite as good. If only I could find and buy all my books at the Friends of the Library store. Still, $6.50 is better than full-price in this economy and for some reason my daughter is thrilled because it's a UK edition.

*****************************************
And THIS is what we're hoping to go to tomorrow if everything works out. I'm crossing my fingers and curling my toes. Of course, we have to stop at Japan town on the way. I still need to pick up a few more small Christmas gifts and stocking stuffers at Daiso &/or Ichi Ban Kan. Both are Japanese dollar stores and I almost always find better deals there than at our local dollar store.

---
Powered by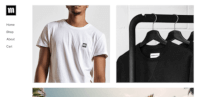 Create your own unique website with customizable templates.