Of Bibles, books and letters...
---
Welcome!
This site was originally set up for a Women's Bible Study at a Church I went to when I lived in northern California. We used Precept Ministries' NISS and 40 minute Bible study guides but since I now live in another part of the state, I wanted this to be a resource for others so I've included links to lots of Christian and Bible study websites such as free, online Bibles, Christian Radio Podcasts, and Bible study resources which are located on the
Links & Resources
tab.

My blog

has turned into sort of a hodge-podge of mail pictures, links to interesting articles & blog posts, etc. I've also found it easier to link to many other sites on my very
long Blogroll
, rather than going to different pages here.
I hold to the London Baptist Confession of Faith of 1689 as an accurate summary of the doctrines found in Scripture (with the exception of its
assertion regarding the identity of the antichrist [see 26:4]), but since there aren't any Reformed Baptist churches near me, I attend an independent (paedo) Reformed church that is a member of the Alliance of Confessing Evangelicals and subscribes to The Cambridge Declaration, The Heidelberg Catechism, and The New City Catechism.
Just for fun
For snail mail lovers, letter writers and Mail Artists there are links to lots of
other letter writing blogs (and some pictures of my mail =D) on the
Letter Writing & MailArt page and
the
Bookworms
tab is for fellow bibliophiles.
♥ Enjoy! ♥
---

Precept's social networking site:
***** News Alert *****
Precept will be shutting down their Connect site on Sept. 1, 2012 & they'll be offering their online classes on a new site which will soon be made public. ******

Their new site is now set up on their regular website. You can register/sign up for it here.

They offer several options for online Bible studies, including PUP, NISS and 40-minute studies in both a chat room & Web-ex.
They are where you will be (to quote them):

"Participating in a Precept Study on the only OFFICIAL site for online studies"


ABOUT PRECEPT'S "CONNECT" SITE
This site is designed to "connect" YOU with "live" Precept Bible Study discussions that meet online weekly. Precept Ministries International is developing new ways to study God's Word online. This is one avenue of that venture to help people discover God's Word for themselves through Inductive Bible Study.

You can participate in "live" Precept Bible study discussions weekly via our Chat or Web Conferencing Rooms. Using our Precept Upon Precept courses, the New Inductive Study Series, and 40 Minute (no homework) studies we are reaching new students daily. Also, we host "Introduction to Inductive Bible Study" seminars here periodically.

---

Dialysis-friendly recipes:

Wise Stewardship:

To make sure the organization(s) you donate money to are reputable check them out at

CharityNavigator

- "Your Guide to Intelligent Giving"

or

MinistryWatch

.

---

Below: Two options for listening to Precept's new Blogtalkradio with host David Lawson. You can also subscribe to the podcasts via iTunes
** Update: as of 2013 Precept's BlogTalkRadio program has been discontinued but they're supposedly keeping past shows up for Bible study leaders to listen to. .

---

---

Petaluma Gas price map - enter your zip for the best gas prices near you:

---

---

I'm not sure where to put this blog or how to classify it. This blogger is a daughter of a friend and while I'm pretty sure she's a Christian, it isn't a Christian blog. It's basically about their travels so I'm putting it here for now:

Jen's blog: 3toGo

Jan

has read 10 books toward her goal of 30 books.

---
Powered by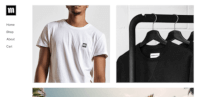 Create your own unique website with customizable templates.