of Bibles, books & letters...​
For years I've toyed with the idea of participating in (or doing on my own) one of the many

What's on your nightstand?

posts around the blogosphere. Ever since I started following the blog

Mental Multivitamin

years ago and enjoyed her

"nightstand" posts

(back when my now college-age daughter was still in grade school), I thought they were a great idea and both her and others were always a good way to find books to add to my ever expanding TBR list. After seeing these posts this morning at

The Green Mockingbird

(top ten books on her TBR) and

StrayThoughts

, I decided to go for it. I don't know how well I'll do at remembering to post every month but will mark my October calendar (ahem,

Bullet Journal

). Unfortunately, because I've been so busy lately, many of these books really are

just

on my nightstand, waiting to be read. I've started several of them but then had to put them on hold while I work on other things (i.e. unpacking, chauffeuring DH to doctors appointments and lab work/tests, BSF class, etc). I also have try to read the library book that I put on hold before I get back to the other books - it came from another library so I only get it for two weeks. Therefore my post this time will basically just be a photo of the books on my nightstand (I borrowed DH's Kindle for it) and list of the titles since it's hard to see some of them in the photo. This will force me to set a day & time for myself to go

read for an hour each week at the nearby Starbucks

so I can get some of these off my nightstand. =D

Suncatchers by

Jamie Langston Turner

One Way Love: Inexhaustible Grace for an Exhausted World byTullian

Tchividjian

Housewife Theologian: How the Gospel Interrupts the Ordinary by Aimee

Byrd

The Cherry Cola Book Club by Ashton Lee (book I put on hold from library)
Becoming a Titus 2 Woman by Martha Peace
Idols of the Heart by Elyse Fitzpatrick
Somewhere Safe with Somebody Good by Jan Karon (picked up for $15.99 from the giant wholesale store because the library waiting list was really long ~ plus I have hardback copies of the rest of the Mitford books)


Powered by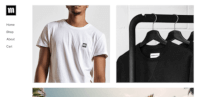 Create your own unique website with customizable templates.