of Bibles, books & letters...​
Today we had to go to the city (for a follow up appointment to the outpatient surgery my husband had a few weeks ago) and since we were so close, we decided to go to Japan town afterwards. We saw this in the window of one of the restaurants. Isn't it a fantastic kids meal! If only they'd had this when our daughter was little although I bet it's especially popular with little boys.

---

Yum, manju. I always have to buy one or two of these when I'm there. I dislike mochi when it's heated and served with shoyu but when it's rolled up into a ball with red bean paste in it, I just can't resist.

---

So when I saw this cute little eraser set of manju and tea at Daiso I just had to buy it. And at $1.50 the price was right. :-)
The Kokeshi doll rubber stamp cost a bit more (and was from another store). It cost around $7 to $8, but that was a lot more affordable that a real Kokeshi doll, most of which run @ $30 to $40. I have a small collection of real ones but I bought them way back in the day when kokeshi dolls were cheap. Sure wish I'd bought more of them back then.

---

And here's a bit of mail: first some of the incoming ...

and also some of my outgoing mail the last few days. Unfortunately, I was in such a rush to get some of my mail out, that I forgot to take a picture of it, including the package with Just Write that went off to Oklahoma on Tuesday.

---

Last but certainly not least, don't forget that

The Month of Letters

starts tomorrow. I still need a new box or file to store incoming mail (the current one is bursting at the seams) but otherwise, I'm ready. This should be lots of fun.

---
Powered by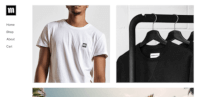 Create your own unique website with customizable templates.